Our factory can produce many kinds of auto Air Conditioner Compressors for different  vehicle  brands with good quality and one year quality warrantee. 
Sanden TRSE07 PV7 98/106mm for Honda/Acura
Specifications:
Model Number: INTL-XZC1174R
Compressor model:  TRSE07
Pulley grooves: 7PK
Pulley Dia: 98/106mm
Oil Type: PAG46
Vehicle: for Honda/ Acura
car model: for Civic/CSX
Engine: 2.0L gas
OEM Numbers:
for Acura/Honda:
38800RRBA010
38800RRBA010M2
38800RRBA01RM
38810RRBA01
38810RRBA010M2
38800-RRB-A010
38800-RRB-A010-M2
38800-RRB-A01-RM
38810-RRB-A01
38810-RRB-A010-M2
38800 RRB A010
38800 RRB A010 M2
38800 RRB A01 RM
38810 RRB A01
38810 RRB A010 M2
Four Seasons:
97560
98560
Omega:
2004919
20-04919
Sanden: 
3401
4904
4919
4919U1
UAC NO:
CO 4919AC
Applicable Vehicles:
for 2006-2010 Acura CSX 2.0L gas

for 2006-2011 Honda Civic 2.0L gas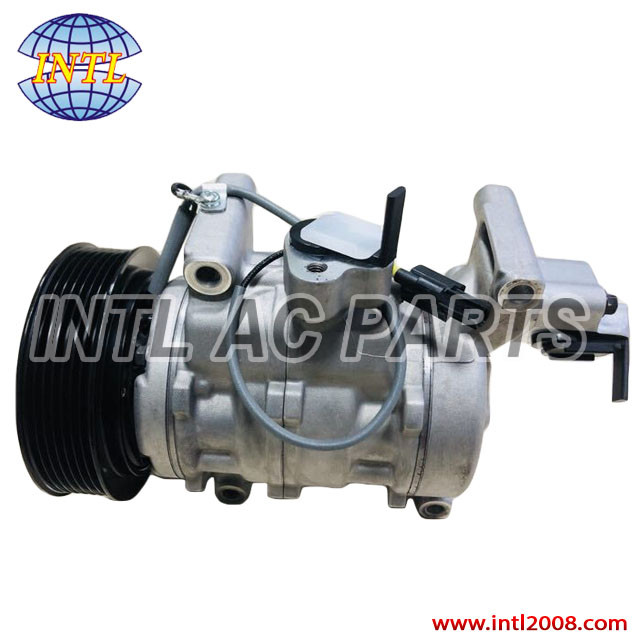 Varieties Supply:
Auto ac compressors, auto parts, Sanden compressors, diesel-Kiki compressors, denso compressors, 505, 507, 508, 5h09, 5h11, 5h14, 5h16, 706, 7b10, 7h13, 709 7h15, 10s, 10p,10pa15, 10pa17, 5SEU 6SEU 7SEU Series, DKS series , v5,v6, 7V16, fs10, CVC, ss96, HS, FS10, B5, CWV616, ht6, TM31/dks32, TM21, TM16, TM15, TM13, dks17, dks15, dks13, trs090 etc. for TOYOTA, HONDA, NISSAN, BMW, HYUNDAI, BENZ, DAEWOO, FORD, SUZUKI, MITSUBISHI, MAZDA,OPEL and GMC etc different brand vehicles
Compressors for truck, bus, car.
Shipment:
For small quantity order, we ship via DHL express. good packaged with wrapped foam to make sure good condition.We use hard inside supports and hard carton for international shipment.
For sea shipment of more than 50 pieces compressors, we use pallet as package to make sure goods no missing no damage during sea transportation.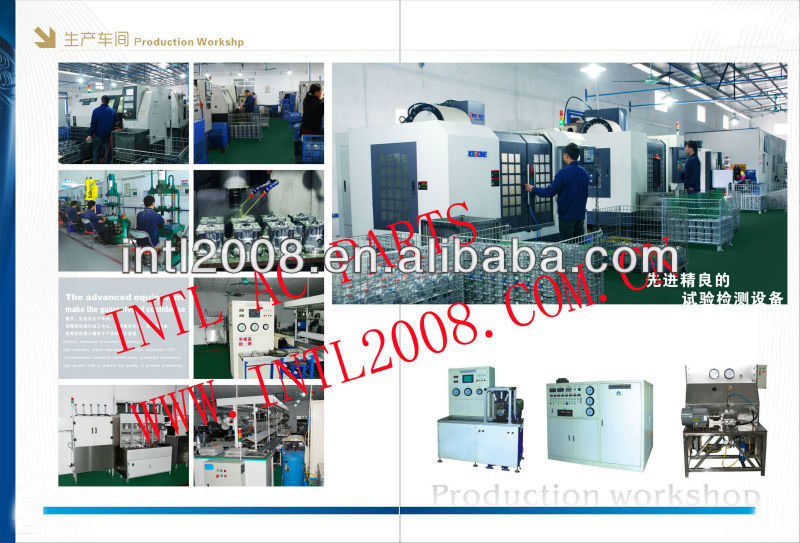 A/C Compressors for Honda:
447220-4872
447220-5880
146200-7830
4472204872
4472205880
1462007830
38810-RDA-A01
38810-RCA-A01
38810RDAA01
38810RCAA01
38800-RAA-A01
38810-RBA-006
447220-4863
447180-4676
38800RAAA01
38810RBA006
4472204863
4471804676
TSP0155478
denso 4471804676
700510651
700510651
Sanden 3416
Sanden 3406
TRSE07 3416
TRSE07 3406
4S SEASON 57881 58881
38810-PNB-006
38810PNB006
4472005220
4472005221
447200-5220
447200-5221
38810P8AA01
38810-P8A-A01
810827053
38800-RB7-Z02
38800-RB7-Z020-M201
38810-RB0-006
38810-RB8-006
38800RB7Z020M201
38810RB0006
38800RB7Z02
38810RB8006
Part No:
3426
3431
3434
3442
TRSE07-3426
TRSE07-3431
TRSE07-3434
TRSE07-3442
Sanden 3426
Sanden 3431
Sanden 3434
Sanden 3442
TRSE07-3423
38810-P5M-006
38810-P5M-016
38810P5M006
38810P5M016
38800-RSH-E010-M2
38800-RSH-E010
38800RSHE010M2
38800RSHE010
Sanden TRSE07-4900
8-97096-149-0
8-97075-366-0
8-97085-898-0
8-97085-896-0
8-97079-209-0
8-97074-660-0
8-97079-273-0
8-97095-490-0
8970961490
8970753660
8970858980
8970858960
8970792090
8970746600
8970792730
8970954900
15-20899
254266
204-965
204-1595
20-10909-R
38810R40A01
38810 R40 A01 
38800-PDE-E01
38800-PDE-E010
38800-PDE-E010M
38800-PLA-E020
38800-PLA-E021-M2
38800-PLC-006
38800-PLM-A01
38810-PDE-E02
38810-PLA-E01
SANDEN TRSA09 3650
SANDEN TRSA09 3653
SANDEN TRSA09 3654
SANDEN TRSA09 3655
SANDEN TRSA09 3658
SANDEN TRSA09 3659
SANDEN TRSA09 3660
SANDEN TRSA09 3663
SANDEN TRSA09 3664
SANDEN TRSA09 3668
SANDEN TRSA09 4913
SANDEN TRSA09 4967
SANDEN TRSA09 4977
SANDEN TRSA09 4978
SANDEN TRSA09 4986
38810-R40-A01
38810R40A01
447260-6960
4472606960
38810-RAA-A01
38810RAAA01
38810 RAA A01
447220-4863
4472204863
38810 PLA E01
38810PLC006
38810PLAE01
38810 PLC 006
38800-PDE-E01
38800-PDE-E010
38800-PDE-E010M
38800-PLA-E020
38800-PLA-E021-M2
38800-PLC-006
38800-PLM-A01
38810-PDE-E02
38810-PLA-E01
38810-RDJ-A01
38810RDJA01
38800RDJA012M1
38800-RDJ-A012-M1
38810-RGL-A01
38810RGLA01
80221-STX-A41
80221STXA41
447260-8190
MC447220-4902
447220-4902
MC447260-8190
4472608190
MC4472204902
4472204902
MC4472608190
471-0535
38900P8FA01
28810Pa8FA01
38810P8FA01RM
38900-P8F-A01
38900-P8F-A01
28810-Pa8F-A01
38810-P8F-A01-RM
471-0276
447220-4100
4710276
4472204100
8972876410
8-97287-641-2
8973021760
8972876412
506021-4281
5060214281
38810RBA006
38810-RBA-006
HDCRV02-970
HDCRV02970
38810-PGM-003
38810PGM003
447170-6754
447220-3694
447220-3692
4471706754
4472203694
4472203692
38810-PG3-003
38810-PDA-E01
38800-PDA-E01
447200-9892
447200-9893
447200-9894
447200-9895
447200-9896
447200-9897
447200-9898
447200-9899
447260-8000
38810PG3003
38810PDAE01
38800PDAE01
4472009892
4472009893
4472009894
4472009895
4472009896
4472009897
4472009898
4472009899
4472608000
51-0176
8638807
AC50638
8972273200
38810-RFE-003
447220-5920
38810RFE003
4472205920
SANDEN 3057
SANDEN 3059
SANDEN 3060
SANDEN 3062
SANDEN 3064
SANDEN 3067
SANDEN 4955
SANDEN 4956
SANDEN 4959
SANDEN 4993
TRS090-3062
TRS090-3057
TRS090-3059
TRS090-3060
TRS090-3064
TRS090-3067
TRS090-4955
TRS090-4956
TRS090-4959
TRS090-4993
38800-P06-A000-M1
38800-P28-A01
38800-P28-A02
38800-P28-0211-M2
38800-P2F-A000-M2
38800-P2F-A01
38800-P2R-A000-M2
38800-P2R-A01
38800-P2R-A04
38810-P06-A04
38810-P06-A05
38810-P06-A06
38810-P28-A02
38810-P2A-006
38810-P2F-A01
38810P2FA01
38810-P3F-006
38810-P3F-016
38810-P76-006
38810-P76-016
38900-P2R-A01
38800P06A000M1
38800P28A01
38800P28A02
38800P28A0211M2
38800P2FA000M2
38800P2FA01
38800P2RA000M2
38800P2RA01
38800P2RA04
38810P06A04
38810P06A05
38810P06A06
38810P28A02
38810P2A006
38810P2FA01
38810P3F006
38810P3F016
38810P76006
38810P76016
38900P2RA01
CO 3057AC
38800-REA-Z013
38810-P14-006
38810-PCM-A02
38810-PWA-006
38810-PWA-J02
38800REAZ013
38810P14006
38810PCMA02
38810PWA006
38810PWAJ02
38800 REA Z013
38810 P14 006
38810 PCM A02
38810 PWA 006
38810 PWA J02
38810-RNA-004
38800-RNC-Z01-M2
38800-RSA-E010
38800-RSA-E01
38810-RSA-E01
38800-RNC-Z02
38800-RNC-Z01
38800-RNC-Z020-M2
38800-RSA-E010-M2
38810RNA004
38800RNCZ01M2
38800RSAE010
38800RSAE01
38810RSAE01
38800RNCZ02
38800RNCZ01
38800RNCZ020M2
38800RSAE010M2
Sanden 3410
Sanden 3430A
Sanden 3430
Sanden 3408
Sanden 4903
38800-RZY-A010-M2
38800-RZY-A011-M2
38800-RWC-A010-M2
38800-RZY-A012-M2
38800RZYA010M2
38800RZYA011M2
38800RWCA010M2
38800RZYA012M2
Sanden 4990
Sanden 4995
Sanden 3753
Sanden 4921
Sanden 4920
Sanden 3762
Sanden 3752
Sanden 3764
Sanden 4991
38810RWCA03
38810RZYA01
38810-RWC-A03
38810-RZY-A01
38810 RWC A03
38810 RZY A01
Four Seasons 97580
Four Seasons 98580
Sanden 4920
Sanden 4920U1
Sanden 4921
Sanden 4921U1
Sanden 4990
Sanden 4991
Sanden 4995
38800-RNA-A010
38800-RNA-A010-M2
38800RNAA011M2
38800-RNA-A020
38800-RNA-A020-M2
38800-RNC-Z010
38800-RNC-Z010-M2
38800-RZV-G01
38800-RZV-G02
38800-RZV-G020
38800-RZV-G020-M2
38810-RZV-G01
38810-RZV-G02
38810-RZV-G020
38800RNAA010
38800RNAA010M2
38800RNAA020
38800RNAA020M2
38800RNCZ010
38800RNCZ010M2
38800RZVG01
38800RZVG02
38800RZVG020
38800RZVG020M2
38810RZVG01
38810RZVG02
38810RZVG020
Sanden TRSE09 3400
Sanden TRSE09 3404
Sanden TRSE09 3757
Sanden TRSE09 3766
Sanden TRSE09 3788
Sanden TRSE09 4901
Sanden TRSE09 4918
Sanden TRSE09 4992
Sanden 3400
Sanden 3404
Sanden 3757
Sanden 3766
Sanden 3788
Sanden 4901
Sanden 4918
Sanden 4992
38810-RZV-G02
SANDEN 3757
38810RNAA02
38810RRBA01
38810-RNA-A02
38810-RRB-A01
38810 RNA A02
38810 RRB A01
Four Seasons 97555
Four Seasons 98555
Sanden 3410
Sanden 4901
Sanden 4918
Sanden 4918U1
CO 4918AC UAC